Day 1.
Melbourne-Sydney, Australia, Australia 28th Feb 2018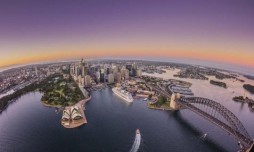 Mark Twain called it the wonder of the world. James Michener wrote, It is a thing of beauty, a fairy-tale body of water. With an area that sprawls 670 square miles, Sydney is one of the largest cities in the world. But it's the exquisite Sydney Harbour that draws world-wide acclaim that, along with its magnificent Opera House. And with nearly three days, you'll have plenty of time to go exploring.
Day 2.
Newcastle, Australia, Australia 1st Mar 2018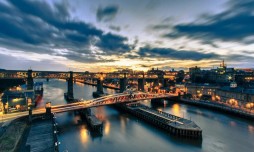 Newcastle is a harbour city in the Australian state of New South Wales. Its plentiful beaches are linked by the Bathers Way, a coastal walk stretching between Nobbys Beach and Merewether Beach. The walk provides access to Bogey Hole, a convict-built ocean bath from the colonial period. Also on the path is the 1880s Fort Scratchley, a historic site and a viewpoint for spotting migrating whales.
Day 3.
At Sea 2nd Mar 2018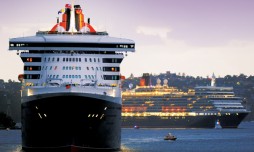 Enjoy entertainments on board.
Day 4.
Brisbane, Australia, Australia 3rd Mar 2018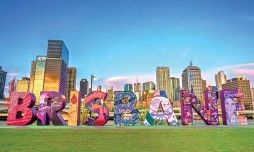 Come face to face with koalas, kangaroos and wombats on tours from this laid-back city. Wander in botanical gardens and enjoy people-watching from a cafe on the Brisbane River.
Day 5.
At Sea 4th Mar 2018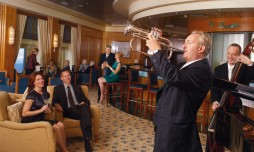 Enjoy entertainments on board.
Day 6.
At Sea 5th Mar 2018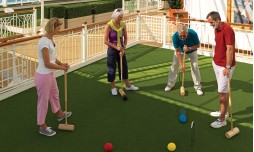 Enjoy entertainments on board.
Day 7.
At Sea 6th Mar 2018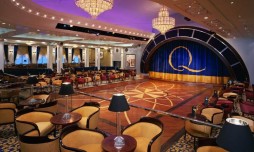 Enjoy entertainments on board.
Day 8.
Rabaul, Papua New Guinea, Papua New Guinea 7th Mar 2018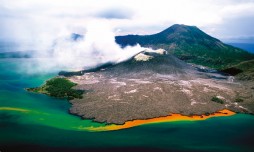 Papua New Guinea showcases extraordinary wildernesses, a land of tiny tree kangaroos and giant butterflies. Rabaul, with its dramatic backdrop of volcanoes, certainly epitomises this sense of nature untamed. with red lamps, joss sticks and fresh oranges; markets are heaped high with salted eggs, squid and every kind of medicinal root and herbal remedy imaginable; red-sailed junks and sampans ply the harbour.
Day 9.
At Sea 8th Mar 2018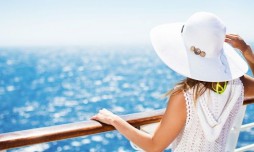 Enjoy entertainments on board.
Day 10.
At Sea 9th Mar 2018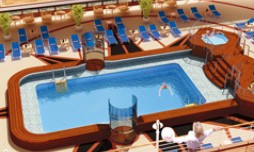 Enjoy entertainments on board.
Day 11.
At Sea 10th Mar 2018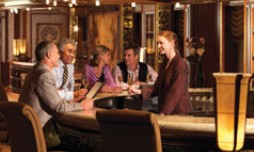 Enjoy entertainments on board.
Day 12.
At Sea 11th Mar 2018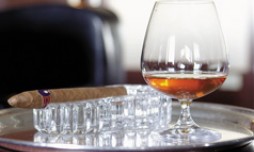 Enjoy entertainments on board.
Day 13.
At Sea 12th Mar 2018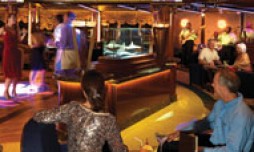 Enjoy entertainments on board.
Day 14.
Okinawa, Japan, Japan 13th Mar 2018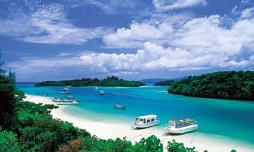 Okinawa is a Japanese island in the East China Sea. In Naha city, Shuri Castle is the rebuilt palace of the Ryukyu Kingdom. One of several remaining Ryukyuan fortresses on Okinawa from the Gusuku period, it features the ornate gate of Shureimon. The Okinawa Prefectural Museum has exhibitions on Okinawa's natural and cultural heritage, plus a collection of fine art. Kokusai Street is lined with shops and restaurants.
Day 15.
At Sea 14th Mar 2018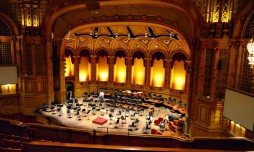 Enjoy entertainments on board.
Day 16.
Osaka, Japan, Japan 15th Mar 2018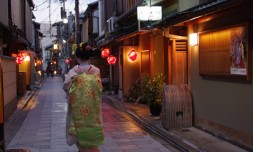 Upon arrival your exciting journey begins. Arrive into Osaka and be met by the tour guide and transfer to your hotel. Relax and enjoy the evening in Japan's historic and vibrant city.
Day 17.
Osaka - Kyoto - Toyohasi, Japan 16th Mar 2018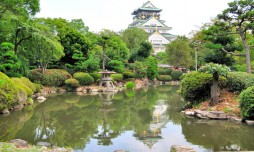 After a breakfast, you will visit the famous landmark Osaka Castle Garden. Surrounded by greenery, the garden commands a beautiful view of the castle tower and the stone wall of a moat. Then enjoy some free time in Shinsaibasi, the premier shopping area in Osaka. Around 600 meters long, its filled with trendy boutiques, retail chains, and luxury department stores like Daimaru, UniQlo, H&M, Bulgari, and Zara. Crossing the street and out of the covered arcade, you'll walk into this open area and see that large Glico man sign. Thats when you know you're in Dotnobori. Originally installed in 1935, the giant Glico Man is Dotonbori's most iconic landmark. It's a symbol for the Glico candy company, makers of caramel candy and Pocky. Leave Osaka for Kyoto and make a stop at Fushimi Inari Shrine, an important Shinto shrine in southern Kyoto. It is famous for its thousands of vermilion torii gates, which straddle a network of trails behind its main buildings. The trails lead into the wooded forest of the sacred Mount Inari, which stands at 233 meters and belongs to the shrine grounds. Last visit Kinkakuji (Golden Pavilion), a Zen temple in northern Kyoto whose top two floors are completely covered in gold leaf. Formally known as Rokuonji, the temple was the retirement villa of the shogun Ashikaga Yoshimitsu, and according to his will it became a Zen temple of the Rinzai sect after his death in 1408. Kinkakuji was the inspiration for the similarly named Ginkakuji (Silver Pavilion), built by Yoshimitsu's grandson, Ashikaga Yoshimasa, on the other side of the city a few decades later. Kinkakuji is an impressive structure built overlooking a large pond, and is the only building left of Yoshimitsu's former retirement complex. It has burned down numerous times throughout its history including twice during the Onin War, a civil war that destroyed much of Kyoto; and once again more recently in 1950 when it was set on fire by a fanatic monk. The present structure was rebuilt in 1955. Then transfer to your hotel in Toyohasi.
Day 18.
Toyohasi - Shizuoka - Lake Yaman, Japan 17th Mar 2018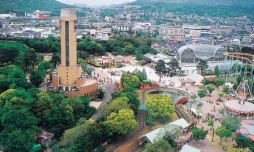 Drive to Shizuoka City, the capital of Japanese tea production and visit a local tea house. Shizuoka Prefecture contains 40% of the total area of tea plantations in Japan. Black tea, Taiwan tea, and Chinese tea are all fantastic, but after trying some of the best Japanese tea in Shizuoka City, you will find yourself loving Japanese green tea the most. Then drive through the countryside and mountains to reach Lake Yamanaka, the largest of all the Fuji Five Lakes which offers a good view of Mt. Fuji. It is located in the village of Yamanakako of Yamanashi Prefecture populated by many swans. Thus, it has been unofficially called "Swan Lake" Some of these swans are the real animals, others are man-made swans such as swan-like paddled boats added to the lake. Take a scenic boat ride to tour around the lake. It just makes the whole place a paradise of swans! Drive all the way to Mt Fuji 5th Station (weather permitting) . At 2300 meters above sea level, the Fuji 5th Station offers a commanding view of the Fuji Five Lakes area below, making it a popular spot for those who are not intent on climbing the mountain. An observation point with unobstructed views of Fujiyoshida City and Lake Yamanaka can be found at Komitake Shrine behind the shops. Tonight enjoy a special local dinner and taste the famous Japanese cuisine!
Day 19.
Yamansi - Kanagawa - Tokyo , Japan 18th Mar 2018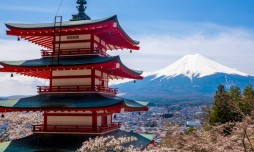 This morning, you will visit Great Buddha of Kamakura, is a bronze statue of Amida Buddha, which stands on the grounds of Kotokuin Temple. With a height of 13.35 meters, it is the second tallest bronze Buddha statue in Japan, surpassed only by the statue in Nara's Todaiji Temple. Then visit Hase Temple (Hasedera), a temple of the Jodo sect, famous for its eleven-headed statue of Kannon, the goddess of mercy. The 9.18 meter tall, gilded wooden statue is regarded as one of the largest wooden sculpture in Japan and can be viewed in the temple's main building, the Kannon-do Hall. According to legend, it was carved from the same tree as the similarly tall Kannon statue worshiped at the Hasedera Temple in Nara Prefecture. Drive to Yokohama and visit Minato Mirai 21. A seaside urban area in central Yokohama whose name means "harbor of the future", it has many large high-rises, including the Landmark Tower, which was Japan's tallest building from 1993 until 2014. The area was a large shipyard until the 1980s, when development began to turn it into a new city center. After an enjoyable day of sightseeing drive to Tokyo and view the Tokyo Metropolitan Government Building. Located in Shinjuku, the building consists of a complex of three structures, each taking up a city block.
Day 20.
Tokyo, Japan 19th Mar 2018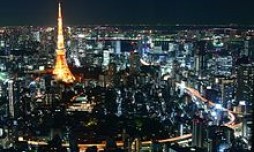 Enjoy a free day in Tokyo to explore the capital city of Japan, where over 11 million people live, making the population one of the largest in the world. Tokyo is not only the political and economical centre of Japan and it has also emerged as a centre of the world economy and culture. Tradition and modern are co-exist in today's Tokyo.
Day 21.
Tokyo, Japan 20th Mar 2018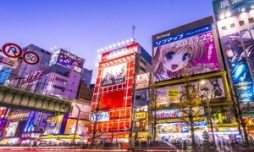 Check out and enjoy a morning at your own leisure. Transfer to Yokohama Cruise Port.