Day 1.
Australia to Calgary , Canada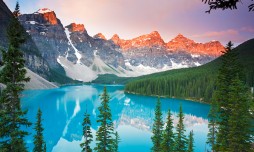 Today depart from Australia(Brisbane or Sydney) to Calgary, Alberta! Upon arrival you will be met with a transfer to your hotel by shuttle bus. Remainder of the day at leisure to rest, relax and acclimatise to your new surroundings.
Day 2.
Head-Smashed-In Buffalo Jump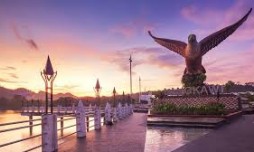 This morning drive along the Macleod Trail. Just outside the town of Fort Macleod, visit HEAD-SMASHED-IN BUFFALO JUMP, a UNESCO World Heritage Site. This historic site bears witness to a method of buffalo hunting practiced by native people of the North American plains for nearly 6,000 years.
Day 3.
Calgary - Lake Louise - Banff, Canada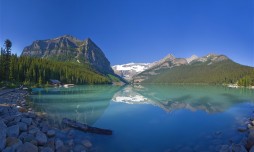 Today's highlight is Lake Louise, one of the most famous and beautiful lakes on the planet! Enjoy an interpretive walk along the shore of Lake Louise and learn about the history and geography of the area. Then visit Moraine Lake. Located inside the Banff National Park, a UNESCO World Heritage site, the lakes are well-known for their distinct turquoise hues. Gain insight into the area's mountaineering history, admire views of the Valley of Ten Peaks and leave with plenty of frame-worthy photos. *(Please note that Moraine Lake will only be open from mid-late May to early September)
Day 4.
Banff - Columbia Icefield - Banff, Canada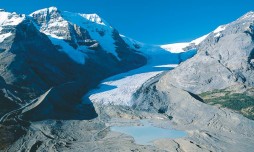 This morning head for Columbia Icefield in Jasper National Park and ride on the specially designed Ice Explorer (optional activity) onto the surface of the stunning Athabasca Glacier. Considered the most beautiful drive in the world, the jaw-dropping scenery is punctuated by more than 100 ancient glaciers, waterfalls cascading from dramatic rock sprees and turquoise lakes set in sweeping valleys. Views of Crowfoot Glacier, Bow Summit, Mistaya Canyon are sure to please all who journey to this amazing part of the world. This afternoon enjoy a sightseeing tour of Banff including Bow Falls, featured in 1953 Marilyn Monroe's film River of No Return and the historical Fairmont Hotel Banff Springs.
Day 5.
Rockies Tour - Abbotsford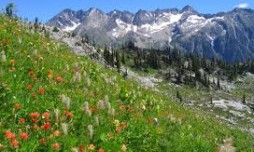 Journey through four of Canada's most breathtaking National Parks: Yoho, Glacier and Mount Revelstoke. On the way stop at the Eagle Pass and visit the Last Spike of the transcontinental railway where it connects the east and the west. Stay overnight in Abbotsford, British Columbia.
Day 6.
Abbotsford - Vancouver sightseeing - Canada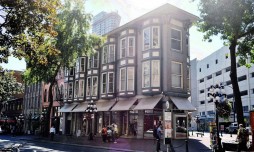 Enjoy a Vancouver sightseeing tour starting in Gastown. Hear about the historic district from your local guide as you cruise down cobbled streets, then continue to Chinatown - boasting the largest Chinese population outside of China. Leave the urban terrain for Stanley Park, a remarkable 1,000-acre (405-hectare) wonderland of 500,000 cedar, fir and hemlock trees. Stop at Prospect Point - the park's highest peak - for splendid vistas of the North Shore Mountains, Lions Gate Bridge and Burrard Inlet, and marvel at First Nation totem poles in Brockton Point. Then drop off at Canada Place in Downtown Vancouver for your Alaska cruise.
Day 7.
Vancouver, Canada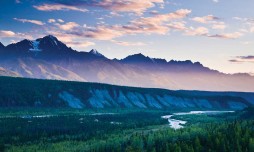 Embark the Celebrity Solstice 24 ports and cities. Over 40 land excursions. Your combinations are nearly endless in this unspoiled land nestled between glacier and rain forest. Explore Alaska by land, sea and air, viewing North America's most noble creatures and natural wonders. It's all designed to get you refueled on inspiration. This is your opportunity to take the adventure you always dreamed of. Witness dramatic displays of ice-shelves breaking off into icebergs. Visit cultures that have lived and loved the land for thousands of years. Marvel at moose and bear on the land, bald eagles soaring above, and humpback whales peacefully rolling with the sea. And gaze upon the backdrop of a million stars showcasing the miracle of the Aurora Borealis.
Day 8.
Ketchikan, United States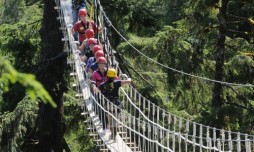 You've never tasted salmon so fresh. Known as the 'Salmon Capital of the World', Ketchikan is also the ancestral home of the Tlingit people, who have carved the world's largest collection of totem poles. If you're up for an adventure, take a canoe and nature trail excursion through the rain forest or a wilderness exploration followed by a sumptuous crab feast you can't resist.
Day 9.
Tracy Arm Fjord, United States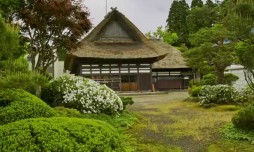 Book-ended by two of Alaska's most dramatic glaciers, the North and South Sawyer, and surrounded by granite walls that rise 3,000 feet from the emerald colored seas, this area has everything you've come to Alaska to experience.
Day 10.
Skagway, United States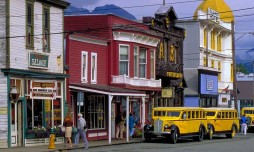 Uncovering authentic local finds and having experiences that make you feel like you've really connected with a place are important elements in ensuring an extraordinary vacation. We're taking advantage of our partnership with Travel + Leisure to get their editors' recommendations and insider tips on the places you will want to visit. Here are their picks for just one of the 150 destinations they covered. Located between Vancouver and Ketchikan, Alaska's Inside Passage is hot to some of the most breathtaking scenery on the face of the earth, 3000 foot mountain peaks meet the oceans within a mile of the shore. Marvel at the spring wildflowers and the migration of the Humpback and Killer whales. Visit in the autumn when the passage is ablaze with autumn foliage, it's perfect place to view gathering of Bald Eagles.
Day 11.
At sea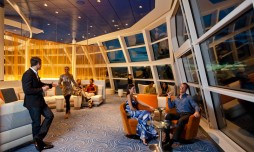 Cruising day.
Day 12.
Victoria, Canada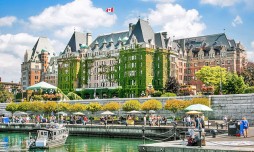 The capital of British Columbia is also its largest island. This one-time British colony has retained much of its colonial splendor. Victoria is a seaside enclave that enjoys a temperate climate. Which is great, because you'll want to explore all the museums, parks and golf courses Victoria has to offer.
Day 13.
Seattle, United States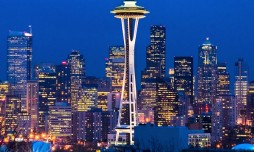 Disembark the Celebrity Solstice Surrounded on all sides by water, Seattle is a wonderful blend of nature and urban beauty.